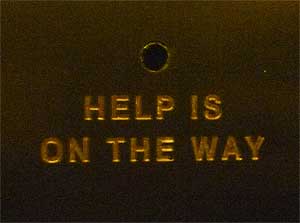 You want to be a better GM, right? You know you need to get better at things like improvising during a game session, creating more believable NPCs, and be better prepared for your game sessions. But how exactly do you do that?
Check out the Campaign Mastery blog, written by Johnn Four (of Roleplaying Tips and Gamer Lifestyle) and Mike Bourke. This blog is chock full of useful advice. If you've noticed in the "Article Zemanta Thinks May be Related" section at the bottom of my posts, you'll find I often link to Campaign Mastery. That's because I find so much useful information at this particular blog, I have to share it with y'all.
No matter what kind of advice you're looking for, Campaign Mastery's got a post on it somewhere. Need information about improvising adventures? Check out By The Seat Of Your Pants: Six Foundations Of Adventure. Want some information about how to handling things when the PCs do something totally unexpected? Try A potpourri of quick solutions: Eight Lifeboats for GM Emergencies. How about tips on using spells to develop areas of your game world? Look at How To Cast A Spell On Your Campaign And Polish Till It Gleams.
One of the best things about this blog (in addition to the incredibly useful information) is their "Print Friendly" button at the end of every post. It allows you print out the post without printing all the gagillion bits you don't need to pring, like all the sidebar information. (This is something I've just added to both this blog and product excerpts in the main section of the rpgGM site. Check out the row of buttons at the bottom of each post–when you mouse-over, they expand and the "Print Friendly" button is in the middle of the second row).
And I didn't write this just because Johnn likes my stuff. 😉
[Image courtesy of Tom T via Flickr Creative Commons.]
Other blogs in this series
Articles Zemanta Thinks May Be Related