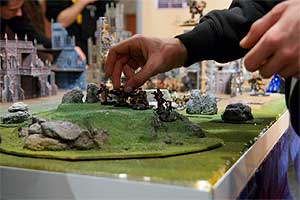 Setting up a campaign can be a challenge. Where do you start? What's important to develop before play? How the heck do you even start planning a campaign?
Below is a list of campaign creation resources available online:
How about you? Do you have any favorite campaign creation resources? Feel free to post them in the comments section below. What do you find the most difficult about creating a new campaign? Any tips for making campaign creation easier? Please share!
[Image courtesy of aleske via Flickr Creative Commons]
Related articles