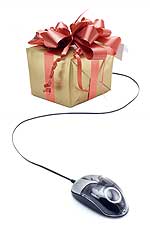 Back in June, I created a town called "Meadowbrook". This month, I'm sponsoring a contest based on that town. All you have to do is create a NPC — an inhabitant of Meadowbrook — using the information given in this blog. The characters I like best will become part of the "official" Meadowbrook setting. In exchange, every entry you make gives you a chance to win a set of green Crystal Caste Dice from RPG Shop.  The winner will be chosen at random from among all the entries, so even if I don't use your character, you still have a chance to win.
How to Enter
Leave a comment below detailing your NPC. Meadowbrook is a system-generic setting, that is, it's designed to be used with any fantasy game system. Your character description should be equally system-generic, though you can include stats for your favorite game system(s) at the bottom of the description, if you wish.
The contest will run until 31 October 2009. A winner will be chosen at random on 01 November and will be announced on this blog on 02 November, 2009. You can enter as many times as you wish, each time with a different NPC.
NPC Creation Rules
You may use any of the existing NPCs as part of your character's background, but you may not alter them.
You may use or add to any or all of the existing locations and other information, but must use the existing material as written. You may not change any of the information provided.
Character portraits are welcome, but not required. To use a portrait, upload the picture to your own site, then link to it in your entry.
I reserve the right to "tweak" NPCs to better fit the setting before placing them in the Meadowbrook information.
By entering your NPC, you retain the copyright on your material, but you agree to allow me use of the character. Full credit will be given to you whenever the character is included in Meadowbrook material.
Meadowbrook Posts
Here's a list of all the Meadowbrook posts:
That's all of the official stuff. Please feel free to post any questions you may have in the comments below, or you can email me at jade(at)rpggm(dot)com. I'm looking forward to seeing what you come up with.